Email marketing is a powerful form of online marketing. Companies use email marketing to promote their products or services through email messages. Read more to find out which Email marketing tools will help you reach your goals.
What is Email Marketing?
When using email marketing, the sender is usually reaching a larger group of people. Those people can be potential or current customers of a sender (usually company).
Businesses are using emails to build brand awareness for potential customers. They can also use email marketing as means to earn the loyalty and trust of existing customers.
The main goal you should keep in mind when sending email messages is to try to improve relationships between customers and your brand. When you earn their trust you can offer them your services/products with a higher chance of a successful transaction.
Through email marketing you can:
Inform your customers about new products, discounts, offers, or exclusive deals (deals for subscribers only)
Use email messages to educate your audience about your company vision, its improvements, or successes
Build awareness and keep customers engaged in your brand
Why does your Business need Email Marketing?
Email marketing is an important part of any business strategy.
What are its biggest advantages?
Improves Conversions
Without a doubt, email marketing helps you sell your products/services. In fact, it's one of the most powerful channels to drive sales.
It drives more sales than any social media or other marketing channels out there. The emails which bring the most conversions are usually the ones with promotions or special offers.
Your loyal subscribers will be also happy to hear about launching a new product. This way you can offer them the possibility to pre-order special items.
Tip:

You can help to improve your sales by sending emails to the right customer at the right time.
For example, if you want your customers to feel unique you can offer them special birthday discounts or anniversary gifts.
Has a High ROI
Thanks to the potential email marketing have on driving sales its ROI numbers are really favorable.
One of the reasons why return on investment in email marketing is so high could be sending relevant messages. This is why it's worth investing in creating personalized messages which allow you to target specific groups of customers.
For successful targeting, it is really useful to have email marketing tools (such as integrated CDPs). Tools like these collect customers' data and create precise analyses. And once you have the analysis you know exactly what your audience wants.
Builds Brand Awareness
When talking about brand awareness, email marketing has some advantages in comparison with social media posts.
After posting on social media platforms, you could never be sure if your customers saw your message. On the other hand, after sending an email you can target customers directly in their inbox. And once someone subscribed to your email list they already showed their will to keep in touch with your brand.
Don't forget to reach your customers on a regular basis. When they receive relevant emails from you regularly they'll become aware of your brand. And once they got to know you they are more inclined to choose your brand when looking for a product.
Email Marketing is easily integrated with other Tools
Thanks to integrations you'll better understand your customers which will lead to better performance of your business.
You can increase the click-through rate thanks to segmentation. Segmentation means that you divide your subscribers into certain groups and customize your emails accordingly.
You can segment your subscribers by topics of interest or according to their attributes. Then it will be easier to send relevant content for each group of subscribers. You can send different types of content to different subscribers. It leads to better personalization of your emails and thus more effective campaigns.
Benefits of Email Marketing Tools
Email marketing tools bring some notable benefits.
You can use these tools for:
Managing your Email Lists
Email marketing tools help you to manage your email lists. You can easily segment your subscribers, send tailored emails and then track the performance of each of your email campaigns.
With email list segmentation you divide your subscribers into smaller groups. Contacts in those groups meet specific criteria. Thanks to those criteria you can send more relevant emails to each group.
Segmentation is an effective way to engage with your readers. You can target various subsets of your contacts with specific content for each group.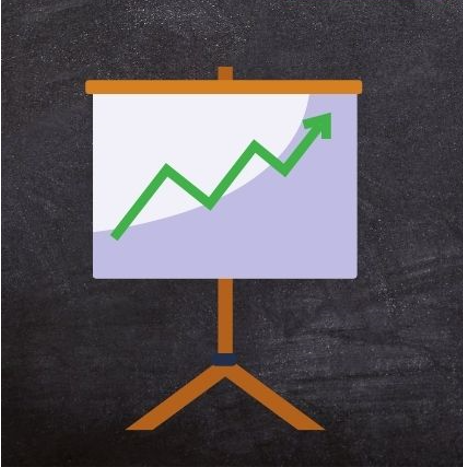 Analytics Tools
Email marketing tools provide precise analytics data.
You can see results based on the metrics such as delivery rates, open rates or click through rates. Analytics also provides you with data such as what subject lines were the most effective, when the reader unsubscribed from your list, or best engagement times.
Those metrics are automatically tracked with CDPs (customer data platforms). With CDP you can see all email-related actions for each customer. With all this information it's much easier to customize your email marketing strategy and get better results.
Email Templates Tools
The good news is that you don't need to be a designer or have coding skills to send nice-looking emails. Most of the email marketing tools have options of pre-designed email templates. You can also customize them according to your needs – you can edit colors, fonts, themes etc.
Some of the tools also offer drag and drop template builders making it easier for you to build your own template.
Tip:

Don't forget to choose mobile-friendly email templates because most of the users are reading emails on their phones.
Testing
How to find out if your campaign is getting the best ROI?
The simple answer is testing.
Best email marketing tools include functionalities such as A/B testing and split testing. These tests allow you to compare different elements of your campaigns so you can decide, which combination works best.
Which elements can you compare?
Testing can include some of the following components:
Text format
Content
Subject line
Calls to action (color, placement, text)
Overall email design